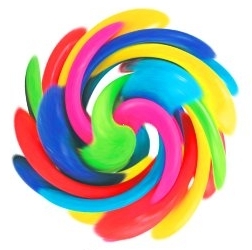 Dear readers,
Let us invite you, in the name of International Association of Art Therapies, which was found with the aim to give support to art therapies in Czech Republic, and in the name of Akademie Alternativa Ltd. – the institution accredited by Ministry of Education, to the second international Conference of Art Therapies, named:
"ARS TERAPEUTICA" - Conference of Art Therapies.
Our second conference will take place in area of VOŠs CARITAS in Olomouc. The expected number of participants on the conference is about 200 persons coming from the professional as well as amateur interested public. Key speeches, lectures, creative workshops and various artistic showings are in the program of the conference.
The main objective of this conference is to make the Czech public acquitance about the Art Therapies and about the possibilities of their functioning, as well as support of mutual co-operation between the therapists and opening the possibility to take part on creation of the profile of Professional therapist in Czech Republic.